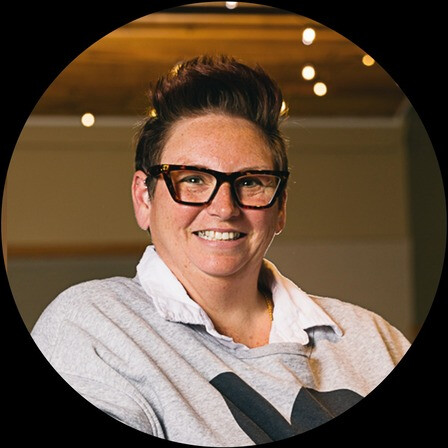 Amy Fajardo
Connections Assistant
Hi, my name is Amy Fajardo, I am the Connections Assistant at Riverside. My family and I joined Riverside Church in January 2018. It has been an amazing journey! I have served with children, students, and guest services. I have also been on a short-term mission trip to Taiwan and plan on many more! I love to hear stories of how people came to know Christ! I adore celebrating when someone says "YES" to Jesus. The excitement is so contagious.
Our family was born and raised in Arizona. We made the move to Minnesota in 2015 and have loved everything about Minnesota – especially the winters! We have 3 children. Andrew is 25 and lives in Arizona (he likes the heat), Mya is 16, and Mason is 10. You will see us all around Riverside. Mya and Mason are part of the Guest Services Team, and my husband Mike is part of the Tech Team.
When I am not at Riverside, I love spending time with my family. We love movies, football, and traveling. I enjoy reading a good book, visiting with friends, and cooking! We spend as much time together as possible. We all love making each other laugh and having a good time. Hope to see you at Riverside!!