Riverside offers care opportunities for a variety of needs as well as opportunities to serve those in need. You may be starting a new life with Jesus, life may have brought unexpected challenges or you're in a great place and have the ability to care for someone who needs help. Wherever you are, there are opportunities for you or someone you may know.
Care Opportunities
Socktober (Sundays in October)
Looking for a simple yet valuable way to GIVE OF YOURSELF? Take one of your next steps and bring in new socks and underwear to either Riverside campus. Items will be given to local agencies helping those in need. (This is one of the biggest needs for people experiencing times of hardship.) Bring your items to the Riverside drop off sites located in each campus Café between October 3-31. Part of our online campus? Order online and ship directly to: Riverside Church, Attn: SOCKTOBER, 20314 County Rd 14, Big Lake, MN 55309 Items to donate include:
Men: Socks (dress, sport & casual) - size large & x-large | Briefs, boxer briefs and boxers (all sizes & colors)
Women: Socks (dress, sport & casual) - all sizes & colors | All sizes and styles of ladies' underwear
Children: Socks (all sizes from infants to pre-teens) | All sizes of underwear for boys/girls from toddler to pre-teens
alpha
Alpha is a place to explore the Christian faith with others. It's a series of conversations focused on the questions of life, faith, and meaning. Each session includes a time to connect with others, hear a talk on some element of faith, and then a chance for people to share their own questions and perspectives with the group.
Mondays, January 10-March 21, 2022 @ the Big Lake campus. 7:00pm.
Mondays, January 10-March 21, 2022 @ the Online campus. 7:00pm.
Registration coming December 2021.
Car Care Day
Volunteer to help single moms, widows/widowers and those in need by giving them simple automotive maintenance and repairs at no charge. Volunteer to make and serve snacks for our guests, visit with guests and complete maintenance checks/simple repairs. Email us below if you'd like to be involved.
Saturday, September 25, 2021 @ the Big Lake campus. 9:00am-noon.
More info and registration here.
DivorceCare
DivorceCare's life-changing support groups welcome people and guide them on the path of recovery after separation or divorce. Over 1 million people have found comfort and hope through this 13-week, video-based series. Find help. Discover hope. Experience healing.
Mondays, September 13 - December 6 @ the Big Lake campus. 6:30pm.
Cost: $20 (Scholarships available).
Register here
financial peace university (FPU)
Show your money who's boss! Financial Peace University is a life-changing program that teaches you how to make the right decisions with your money. You'll be empowered with the practical skills and confidence needed to achieve your financial goals and experience true financial peace!
Thursdays, October 14 - December 16 (not meeting on Thanksgiving) @ the Online Campus. 6:30pm.
Mondays, October 18 - December 13 @ the Big Lake Campus. 7:00pm.
Cost: $99
Register here
griefshare
Grieving the death of a loved one? A friendly, caring group of people who will walk alongside you through one of life's most difficult experiences; losing a loved one. Facilitated by people who've walked the road you are traveling; people who understand how you feel and can offer encouragement.
Mondays, September 13 - December 6 @ the Big Lake campus. 6:30pm
Tuesdays, September 14 - December 7 @ the Sauk Rapids campus. 6:30pm
Thursdays, September 16 - December 9 (not meeting on Thanksgiving) @ the Big Lake campus. 1:00pm
Cost: $15 (Scholarships available).
Register here
life recovery
Life Recovery is a Christ-centered 12-step group built to foster and encourage healthy recovery from all of life's ugliness. Designed for those who have experienced the effects of sin and separation from God in their lives. This may be drugs, alcohol, overeating, pornography, or any of the other numerous ways people experience disconnection from God. Join others in this warm environment where an intentional focus on Christ is foundational to recovery utilizing the proven 12-step approach. Weekly meetings consist of a step based teaching, a testimony, or medallion night.
Mondays @ the Big Lake campus. 6:30pm
Tuesdays @ the Sauk Rapids campus. 7:00pm
Register here
R3 (formerly Current 55)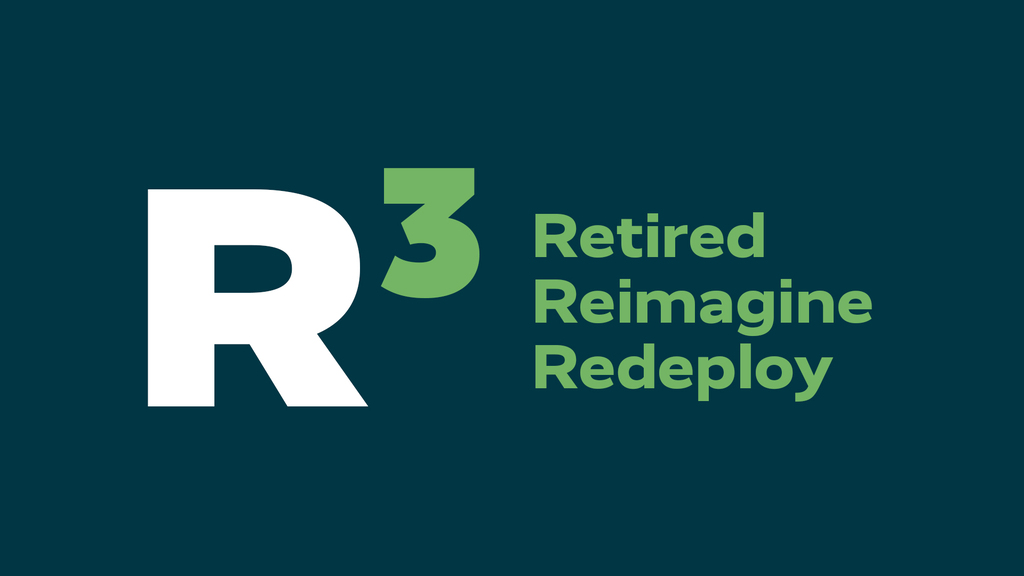 As adults, it's easy to think retirement means we're done working. But with so many opportunities to connect with others and help complete God's mission, this group is for retired and nearly retired adults who want to help reach out and connect with others outside of Riverside. Group activities include breakfasts, game nights, intergenerational events and serving projects/opportunities. Together, let's reimagine what God has for us as we are redeployed to help complete God's mission of reaching others and helping them to become fully devoted followers of Christ.
Upcoming R3 Events:
Game Night - Friday, September 24 @ Big Lake & Sauk Rapids Campuses. 7:00pm. Bring your favorite board game & a snack to share.
Breakfast - Friday, October 1 @ Big Lake & Sauk Rapids Campuses. 9:00am. (RSVP below)
RSVP FOR Oct 1 Breakfast
Servants on Standby (S.O.S.)
Servants on Standby (S.O.S.) is a team of volunteers "standing by" to respond to immediate one time, or short term needs of the Riverside body and community, thereby showing the love of Jesus Christ by helping in practical ways.
the legacy journey
Grow it. Live it. Share it. Living and leaving a legacy. This course doesn't replace FPU—you still need the nuts-and-bolts foundation for your money FPU provides. The Legacy Journey builds on that foundation. It's for those who want to know what's next once their families are free from debt. If FPU was God showing you how to wake up, The Legacy Journey is God showing you how to grow up. This class leads members into a deeper look at what the Bible has to say about wealth and gives them practical tools for managing their resources and living a generous life. The Legacy Journey will show you how to live a legacy now while preparing to leave a legacy for your children—and future generations to come. This is the class for those who want to finish strong!
When: After successful completion of Financial Peace University.
Cost: $120.
the marriage course
The Marriage Course is a series of seven sessions, designed to help couples invest in their relationship and build a strong home life. Nicky and Sila Lee, authors of The Marriage Book, developed The Marriage Course for couples looking for practical support to strengthen their relationship. The course is designed to help couples build strong foundations, learn to communicate more effectively and resolve differences well.
Mondays, October 25 - December 6 @ the Big Lake campus. 7:00pm
Thursdays, October 28 - December 16 (not meeting on Thanksgiving) @ the Big Lake campus. 7:00pm
Cost: $15 (Scholarships available).
Register here