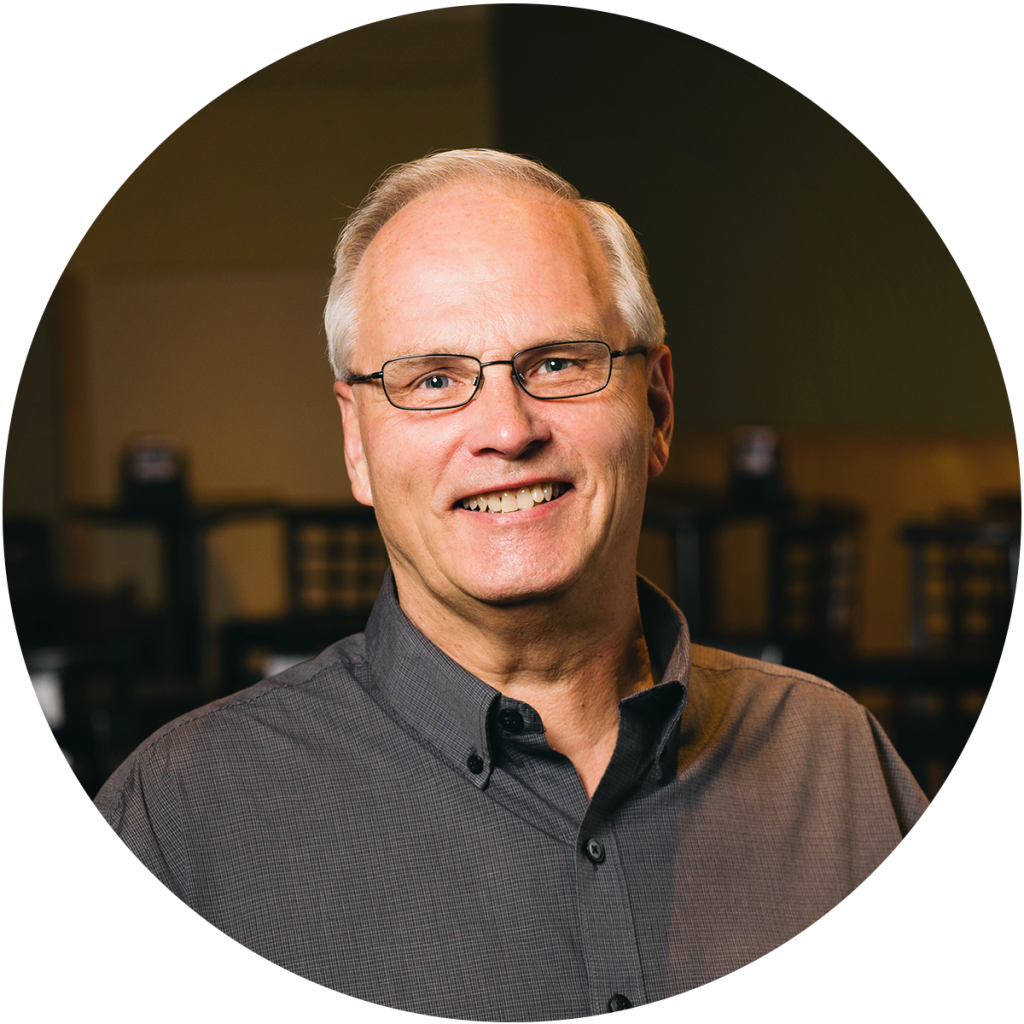 Tom Lundeen
Senior Pastor
I have been the Senior Pastor at Riverside Church since September 1st, 2003. It is a joy and a privilege for me to do what I do because I am able to use the gifts God has given me to proclaim His truth to people every week, and I am excited when I see people cross the line of faith and begin to be transformed by God's grace, truth, and power.

I have been a Pastor and Missionary in the C&MA since May of 1979. My wife Gwen and I were missionaries in Sydney, Australia for six years. Our two children were born there during that time and so are dual citizens. We are the proud grandparents of 4 beautiful grandchildren. I also served as the Senior Pastor at Hope Community Church in Cottage Grove for 14 nonconsecutive years.

I used to be a more serious runner (I did complete 13 half marathons, as well as shorter races), but as the years have gone by, that level of running is now behind me. I find hiking and "slogging" (combination of walking and jogging) to be times of exercise, quietness, and prayer for me. I follow a variety of sports. I'm a history nut (it was my major in college) and avidly follow contemporary news and issues, too. While I am a native Minnesotan, I am not a "winter person" by any stretch of the imagination. Warmth and sunlight give me a lot of joy and energy.

Gwen and I have been married since 1978 and we enjoy traveling whenever we can (we have been to all 50 states, most of them on road trips, which we love taking, as well as a number of countries around the world). We always consider it a privilege when we have been invited to speak to C&MA missionary teams in different parts of the world, as well as at camps and conferences.