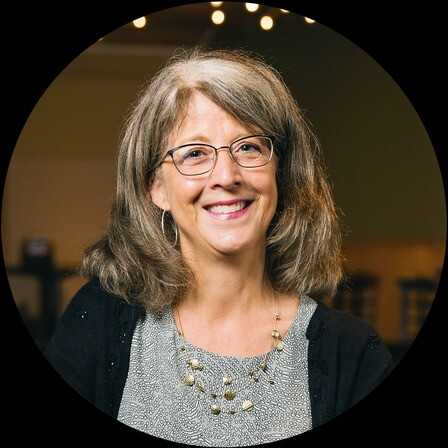 Lisa Abbott
Executive Assistant
Welcome to Riverside! My husband, Don, and I live in Big Lake with our dog, Tatum. We have three adult children including our bonus daughter by marriage and one adorable grandson. Riverside has been home to us for over 35 years now; we are blessed by our relationships here and our entire family has enjoyed learning, engaging and serving.
God has used a college education in business & psychology, as well as diverse work and serving experiences, to equip me for my role here at Riverside. I often hear the phrase, "You look so familiar; where do I know you from?" It is a true joy to serve the staff and the body here in both my employment and volunteer roles, and I love using the gifts God has given me to bless others.
It is a privilege to work, serve, and worship here - stop me on a Sunday to visit (I'm the one usually hanging out by the elevator in Big Lake) and I'll be glad to help you get connected!