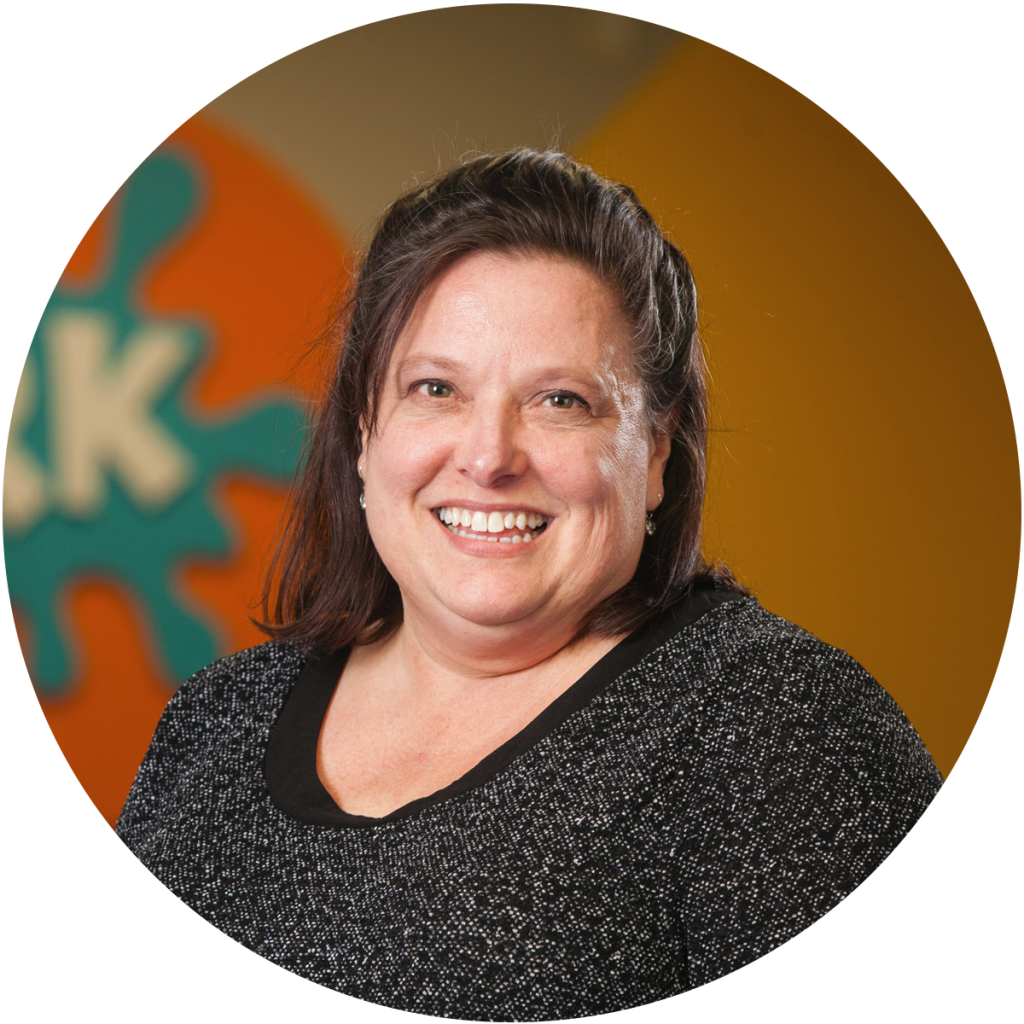 Joy Scherber
Kids (RK) Executive Director
Hi! My name is Joy Scherber and I began serving as the Elementary Director at Riverside in August, 2009. When I was in 5th grade my family and I moved to Big Lake. We had moved from New Brighton and I always thought, "When I'm 18, I'm outta this hick town." Big Lake has grown a lot since then, and who would have imagined that after graduating from college and getting married, my husband and I would decide to settle in Big Lake?

Scott and I found Riverside when our kids, Matt and Katie, were three and four years old. We've been coming to Riverside regularly since 1997 and have thoroughly enjoyed our time here. We are so glad God brought to Riverside and truly feel we're with family here.
It's been a great privilege to serve in the children's ministry area since we've been attending Riverside. It is such an exciting thing to be able to share God's love with kids, and see their excitement as they learn and grow. I can't imagine my life without them!